Workshop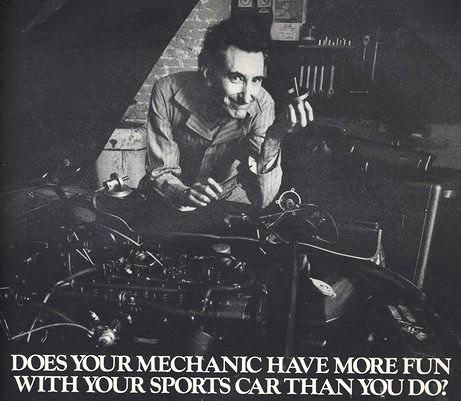 In this chapter "In the workshop" we have put together all the technical information that is important for a relaxing and carefree journey, be it on a short trip, on the way to the in-laws or when taking part in a demanding rally

Many of the articles are based on the workshop manuals and service notices from VOLVO AB on the one hand, and on the other hand, on the experiences, information, tips and tricks gained in daily practice.

We divide the contributions into three groups.
Konstruktion und Funktion
Beschreibung von Aufbau und Wirkungsweise der verschieden Bauteile.
Störungssuche, Reparatur und Instandhaltung
Anleitungen zur Fehlerermittlung und Beschreibung der regulären Reparatur- und Instandsetzungsarbeiten.
Überholung
Anweisungen zur Generalüberholung von ausgebauten Motoren, Getrieben, Achsen, etc.
Alle Beiträge werden laufend überarbeitet, ergänzt und erweitert. Für Anregungen und für Hinweise, auch auf sachliche Fehler, sind die Autoren dankbar.
Frequently Asked Questions | Fragen und Antworten
The D-Jetronic fuel injection system has also been installed in vehicles from other manufacturers.
Department 3 Electrical System comprises these groups:
Battery
Alternator and regulator switch
Sarter
Ignition system
lighting
Other electrical equipment: turn signals, ignition lock, signal horns, windscreen wipers, windshield washers, switches, interior lighting, switching relays, fuses, brake light switches
Instruments
Circuit diagrams

Die Fahrzeuge sind mit zwei voneinander unabhängigen Bremssystemen ausgestattet, der Fuss- und der Handbremsanlage. Die Fussbremse wird mit dem Bremspedal betätigt und wirkt über ein hydraulisches System auf alle vier Räder. Die Handbremse wird mit dem Handbremshebel betätigt und wirkt mechanisch auf beide Hinterräder.
Fahrzeuge mit Motor B 18: Die Fussbremse ist in früher Ausführung. als Einkreis-Bremsanlage, in später Ausführung. als Zweikreis-Bremsanlage ausgelegt. Die Vorderräder sind mit Scheibenbremsen, die Hinterräder mit Trommelbremsen ausgerüstet.
Fahrzeuge mit Motor B 20: Die Fussbremse ist als Zweikreis-Bremsanlage ausgelegt.

Die Vorderräder sind mit Scheibenbremsen, die Hinterräder mit Trommelbremsen ausgerüstet.


Alle Räder sind mit Scheibenbremsen ausgerüstet.
Der ausgeübte Druck auf das Bremspedal wird über eine Druckstange auf den Kolben im Hauptzylinder übertragen. Der dabei entstehende hydraulische Druck pflanzt sich in der Bremsflüssigkeit zu den Radzylindern fort, deren Kolben nach aussen gepresst werden und die Bremsbacken bzw. Bremsklötze ansetzen.
Die Kombination der verschiedenen Komponenten der Fussbremse ist je nach Ausführung der Bremsanlage verschieden. In den Gruppen werden die zur Fussbremsanlage gehörenden Einheiten sowie der Handbremse ausführlich beschrieben.