The history of Volvo P1800
Der öffentlichen Präsentation des neuen Coupés Volvo P1800 gehen mehrere Jahre Entwicklungsarbeit voraus.
Zwischen Dezember 1957 und 1960 werden sechs Prototypen gebaut
1959 erscheinen in Heft 3 der Volvo Kundenzeitung Ratten ersten Bilder eines bei Frua in Italien gebauten Prototypen P1800.
1961 werden die ersten Serienfahrzeuge an die Händler ausgeliefert, der Verkauf kann beginnen.
Besonders ausführlich beschreiben Mats Eriksson und Kenneth Collander auf 280 Seiten die interessante und spannende Geschichte des Volvo P1800 - Von der Idee zu den Prototypen und der Serienproduktion!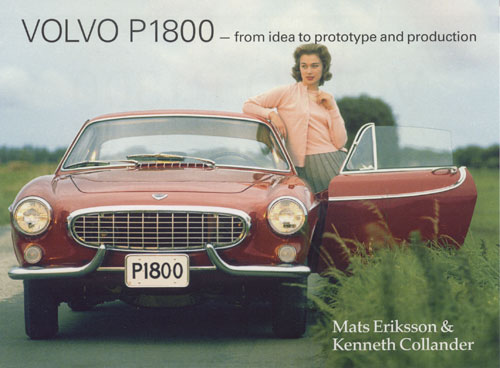 VOLVO P1800 - from idea to prototype and production. Languages: Swedish or English