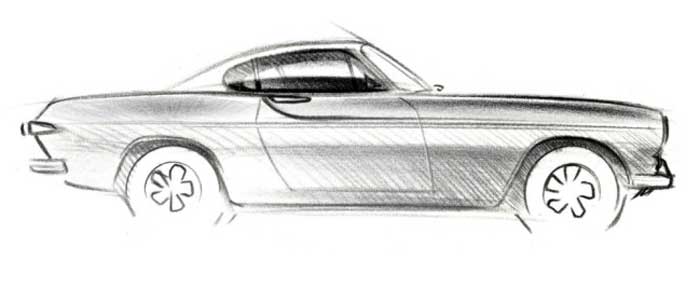 Home
Tachometers Used in Volvo P1800

S. Smith and Sons Ltd is the supplier of the tachometers installed in the Volvo 1800 series. Between 1961 and 1973, five different versions were installed.
They differ in their external design, the dials and the electronic components. The mechanical part, however, is the same in all versions.
Warren Townsend has taken the effort to document the versions, not only to describe them carefully, but also to present them with illustrations.
« This document is intended as an information and historical source for clearly identifying instruments fitted to Volvo 1800 cars across the model range. »
The two-page document can be downloaded as a PDF file.
The history of the P1800 sports car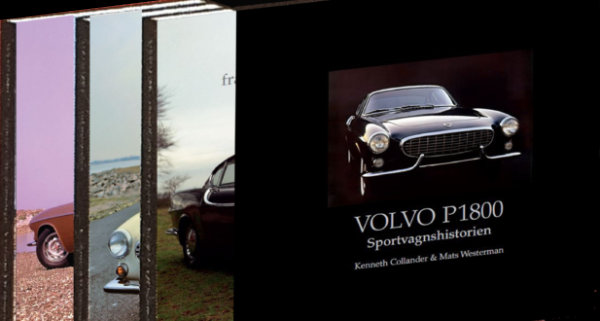 KENNETH COLLANDER, MATS WESTERMAN
Available since the end of December 2021, the history of the P1800 series. Three volumes in a neat box. However, only in Swedish, it is still undetermined whether there will be an English translation.
After several years of research consisting of travel, interviews and rummaging through archives, Kenneth Collander and Mats Westerman have completed their P1800 trilogy. It has grown to 4 kg.
The format of the books is 260 x 240 mm, a total of 704 pages and 2,100 images (selected from over 5,000).
The book is dedicated to all those who were involved in the development and production of the Volvo P1800 series, as well as to all enthusiasts who appreciate these cars, their heritage and history. It tells a story based on first-hand facts, second-hand information and other data carefully checked and compiled.
Order from the publisher in Sweden.
Volume 1: Volvo P1800 - From idea to prototype and production
An edition with this title already appeared in 2011, but it has now been completely revised and supplemented in large parts.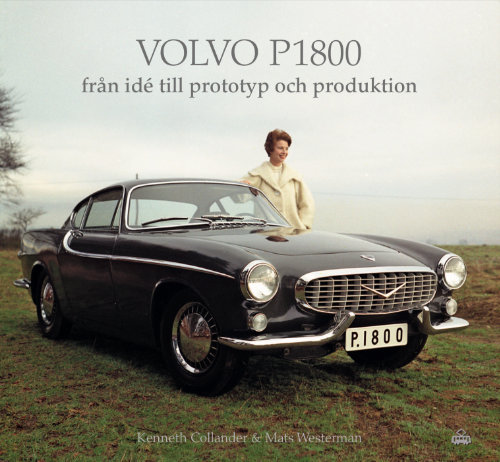 Volume 2: 1800S - Swedish Engineering
The transfer from the UK to Sweden, the assembly in Gothenburg, the design, the engine development, the 1800 convertible and the work on the safety aspects.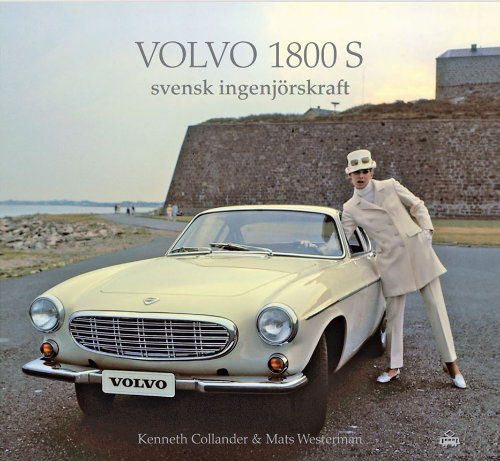 Volume 3: Volvo 1800E/ES - The sports car dream come true
See the production of the bodies in Olofström, the unique workplace descriptions of photographer Jean Hermanson, the development of the Sportswagon 1800ES, the electronic fuel injection system D-Jetronic and much much more.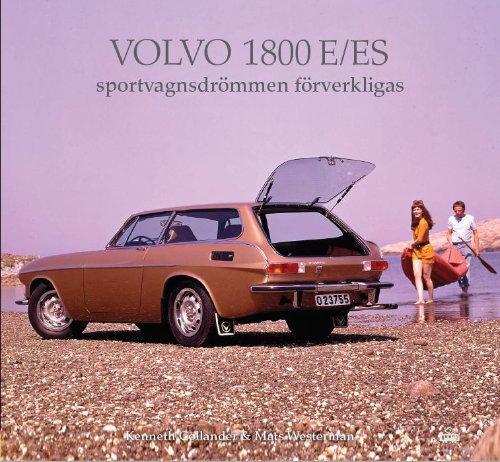 September 23 and 24, 2023: Volvo Klassieker Beurs Rosmalen (NL)
Put the 23th and 24th of September 2023 in your agenda.
The VKB team is already actively preparing for the 3st Beurs at the Autotron in Rosmalen (NL).
Finally available: 1800S panels for the dashboard
For years, owners of the 1800S model have been looking for replacements for the panels on the dashboard. Now Mattias Dehlbom (S) is offering replicas to the International Volvo Community.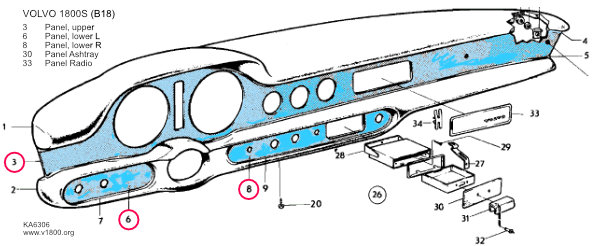 When Mattias could not find an adequate replacement during the restoration of his own 1800S, he decided to start a small-scale production himself together with a friend.
The trims 3,6 and 8 are available as a set at a price of 3.500 SEK (about 350 EUR), plus shipping costs.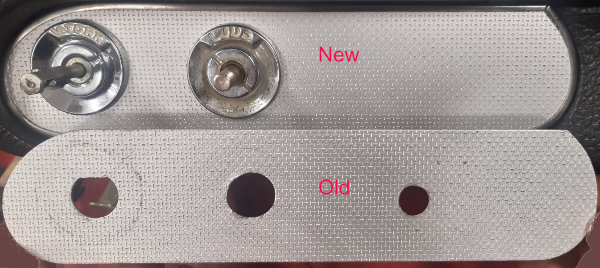 The picture shows thepanel 3. Above the reproduction, below an original from 1966.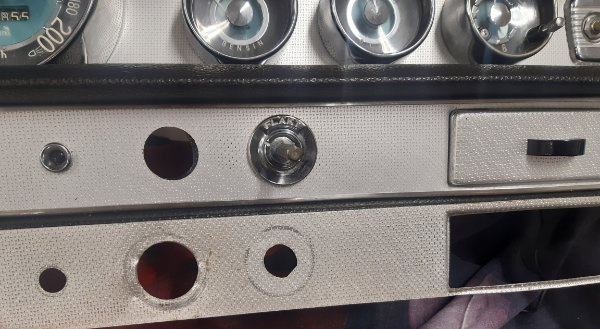 The panels fit for LHD and RHD vehicles. Interested owners contact this address This email address is being protected from spambots. You need JavaScript enabled to view it..
Cooling System analysis

Now you could once again take care of the cooling system and check it systematically so that you don't experience any unpleasant incidents while driving.
Our friend Steve from Belgium has just published a video on YouTube with step-by-step instructions.
Door Lever Volvo 1800S et 1800E | Repair Bushing
The door levers of the Volvo 1800S and 1800E series (up to and including model year 1971) are repeatedly defective and therefore require extensive maintenance.
Therefore we offer here a bushing made of polyamide /nylon PA12 for the repair. It can be downloaded free of charge as an STL file and produced via the portal of a service provider for the additive manufacturing process/3D printing.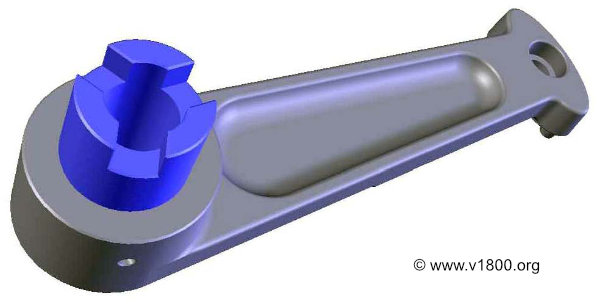 Colour Wiring Diagrams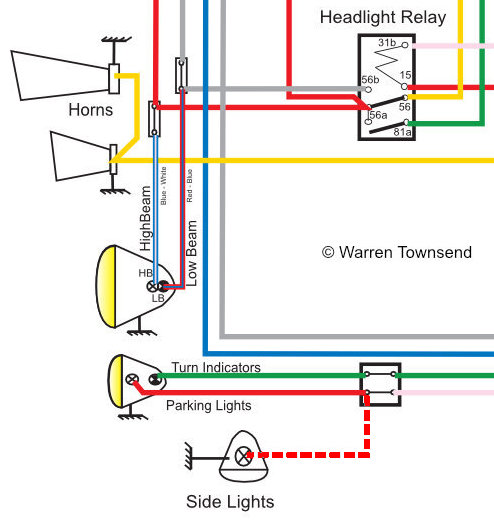 Warren Townsend (Volvo 1800-120 Club Australia) had some time ago very carefully edited and coloured the electrical schematics of the 1800E and 1800ES models. They are available in PDF format and can therefore be enlarged or printed in sections as required.
During the revision of his Volvo 1800E Warren also noticed that the original wiring diagrams in the workshop manuals are not so easy to read, only black and white and pressed into A4 format. So he first draws the plan for his car. In the Volvo community his work met with great interest, he was asked to draw a schematic for a Volvo 1800ES. And that was the start of the project "All schematics of the models P1800, 1800S, 1800E and 1800ES, from 1969 to 1973".
A back-breaking work, to gather all schematics together, to sift them and then to create the different layouts in vector graphics! The names of the components are entered in the plan and do not need to be searched for in a separate table.
We would like to thank Warren, who provides the electricians with such clear circuit diagrams free of charge!
A tip: Print out the desired plan in A3 format and laminate it.
Click here for the workshop and the wiring diagrams.
Update August 2022 for P1800, 1800S and 1800E/ES:
I have completed a minor update to the wiring diagrams.
For the early cars I have repositioned the Rev Counter Pickup unit so it more closely represents the actual position of the unit in the car.
For the E and ES cars, there were some incorrectly drawn Connectors (no wire shown to connect the 2 ends of the connector – an error on original Volvo schematics and some duplications on my part) . I have also corrected the Interior Light switch on the ES cars (an error on my part on earlier versions) and corrected a wire colour on the (US specific) Door Buzzer on 70E.
Brain-teaser Bibendum, beach game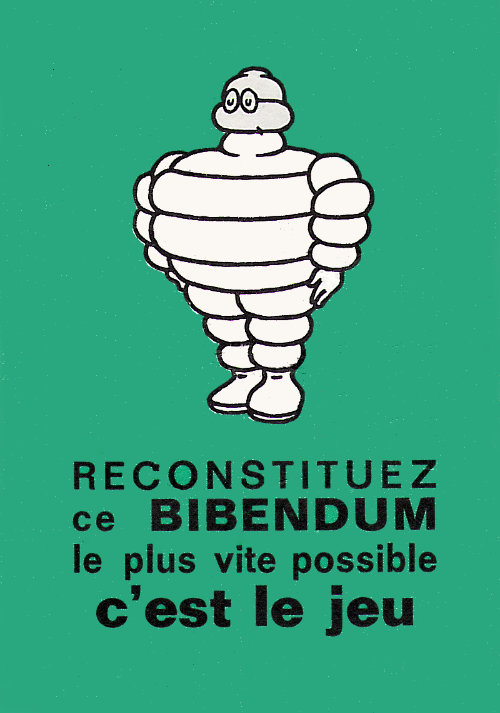 It is certainly the most common and the most mainstream representation of the Michelin Man. Curiously, this 6 cm high Brain-teaser Bibendum is also one of the rarest in the collection, their owners stubbornly refusing to part with this childhood memory!
Actually in the 60-70's, from Touquet to Biarritz, passing through Saint-Malo to Royan, tens of thousands of children were a part of Michelin's beach game. Every afternoon Michelin's publicity cars settled in a different seaside resort. Bibendum distributed to every child present on the beach a bag with the famous Brain-teaser in pieces. The first one who managed to rebuild this Bibendum received beautiful gifts emblazoned with Michelin, including balloons, and everyone carefully preserved their beach Bibendum.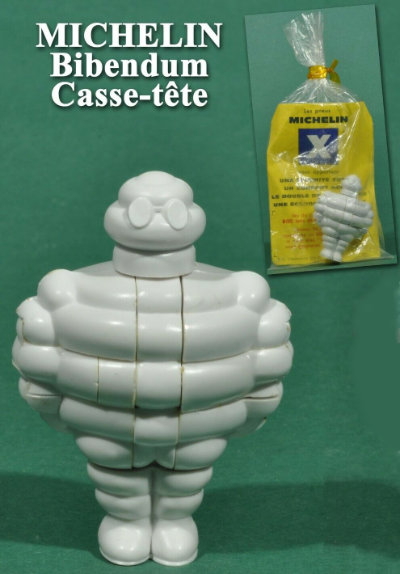 Bibendum beach game 1960-1970's
White coloured resin
Height: 53 mm
Weight: 14 g
One of the rarest on the Michelin collectibles market!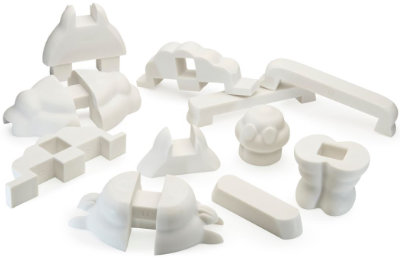 Collector beach game 2021
White coloured resin
Height: 25 cm
Weight: 3 kg
The head and the legs contains some magnets
Production limited to 150 copies.

Remake of iconic 1964 shot
Wilhem Franke (SE) presents his well-kept Volvo 1800S in a blog. Admire his brilliant idea here and visit the site!
A few original P1800 images glues themselves into the mind. One of them is a shot of a red '64 in old town Stockholm, coming up from a narrow alley to the main square. During season this place is filled with tourists and the cafe's in the buildings have big outdoor serving areas built on wooden platforms. But by late october [2015] these are dismantled. Traffic is forbidden most of the day but early in the morning residents can drive there. All alleys are one-way so a route has to be planned and there is not much time as people gather quickly in a place like this, so e.g. no time for tripods. So here's the hit-and-run shot: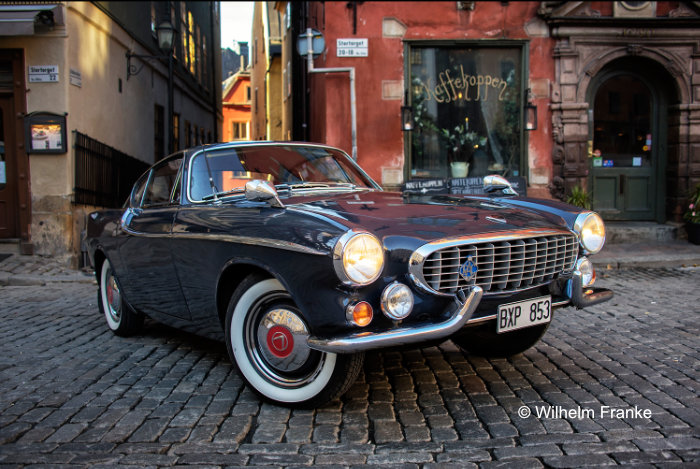 © Wilhelm Franke, Stockholm
Original inspiration from '64. Not identical but sort of close. Both buildings had cafés in the 60's too. Interestingly the sign in the alley says "wood and coal", probably a testimony of the housing standard around here 50 years ago. Today it is very different. Image belongs to Volvo Cars but free to use. Neat.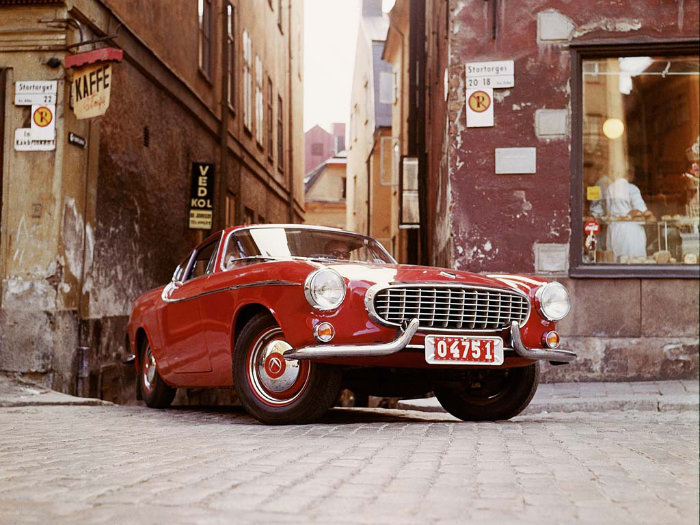 Volvo 1800S in Gamla Stan, Stockholm
© Volvo Car Group
Amazon Cars UK - Videos
Who carries out service and maintenance work on his Volvo and is a little uncertain without sufficient expertise and workshop manuals? In the videos of the CLASSIC VOLVO SPECIALISTS you will find the necessary help in words and pictures!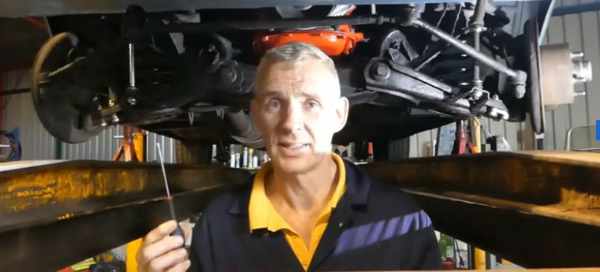 This is just a small selection from the large offer:
Replacing the dynamo with a modern alternator PV544, P1800, Amazon, LHD
Introduction to Amazon Cars Volvos of the 1960's and 1970's
PV444 "box of bits" approaches completion Emma's PV444
Fitting door seals All
Brake balance valve – deleting them P1800, Amazon, 140/164
Fitting a Lambda boss All
Lower Wishbone Bushes P1800, Amazon
D-Jetronic Loom Replacement P1800E, ES, 140E
Steering Components, Identify & Order All
Removing the rear hub/drum PV544, P1800S, Amazon
Volvo Amazon "Olga" a private viewing
140 Chassis Strength Upgrades 140/164
and many more
Thanks Emma und Rob!
Welcome
… This site is dedicated to the VOLVO P1800, 1800S, 1800E, and 1800ES models.

The purpose is to encourage the ownership, proper operation, maintenance and restoration of all VOLVO 1800 series and to serve as a source of technical information and international exchange.
VOLVO P1800 - The Essential Buyer's Guide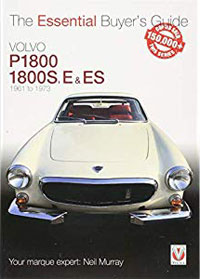 Whether already a Volvo P1800 owner, a prospective owner or simply an admirer, you'll find many useful nuggets of information here. Especially important if you are contemplating the purchase of one of the best looking classic sports cars ever produced, this handy pocket-sized book will guide you through how to select the right car, and provide essential advice on finding, buying and evaluating a Volvo P1800.
Covering all versions of the P1800 from carburettor-equipped Coupés to electronically fuel-injected Shooting Brakes (Estates), you'll find the correct original specifications, and advice on how to spot potential body and mechanical problems.
Perhaps not the typical Volvo P1800 owner, Neil's hankering for the model derived from a life-long exposure to Volvo cars in general – not from "The Saint" TV show, as some might suppose!
The autor Neil Murray: His father was in the Volvo Owners Club, and Neil accompanied him to many rallies, where the P1800 gradually became the focus of his attention. He has owned several 1970s-era Volvos since the early 1980s; in fact, his first Volvo, a 1973 144S, was his first car, bought before he could even drive.
Neil acquired his first P1800, a 1970 1800E, in 1988. He has owned and worked on them ever since, and now shares his first-hand experience and expertise in this book.
STOP! Don't buy a Volvo P1800 without buying this Essential buyer's Guide first!
The gentleman's guide to BOSCH D-Jetronic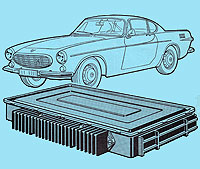 The articles and information on the electronically controlled BOSCH D-Jetronic petrol injection system are becoming increasingly comprehensive on this site. The articles, documents, tables, lists and illustrations for maintenance, care and repair are systematically arranged in a special chapter. We have also included information for owners of a VOLVO 140 or VOLVO 164E with D-Jetronic.
Click on BOSCH D-Jetronic in the navigation.
As the problems with the maintenance of the D-Jetronic also affect vehicles of other manufacturers, we sometimes refer to these models as well.
The supply of components of the D-Jetronic has become more difficult, here we want to help you with our hints.
One request: Please help with your tips and comments to ensure that the BOSCH D-Jetronic can be well maintained in all vehicles. After all, the knowledge of the technical precursor of today's injection systems should be preserved for the owners of these special classic cars.
Dr-DJet: Das Kompendium

We would particularly like to draw your attention to the » D-Jetronic articles series by Dr-DJet «. There the components of the D-Jetronic for vehicles of all manufacturers in detail and given instructions for the analysis and removal of defects and errors.
Colleague Dr-DJet is also the operator and one of the moderators of the » Forum D-Jetronic «, in which questions are asked about D-Jetronic and answered competently, discussions are opened and solutions are worked out together. In German and English.
Original Technical Publications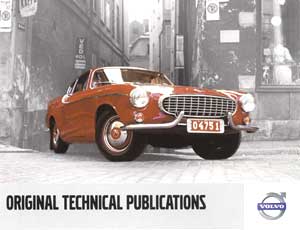 Grams instead of kilograms
Volvo Cars Heritage presents Original Technical Publications - Volvo Service and workshop literature transferred to USB. A small stick replaces kilos upon kilos of paper when you need to work with your dassic Volvo or order spare parts.
The OTP range consists of all available service, workshop and parts literature for all Volvo models between 1927 and 1999 divided on 11 sticks. For more information about OTP please contact Original Technical Publications for VOLVO.
TP-51949 - 1800, 1800 S, 1800 E, 1800 ES - 1961 to 1973
English, Swedish, German, French, Italian and Spanish content
VOLVO 1800E - Zuschlag für 60.000 EUR!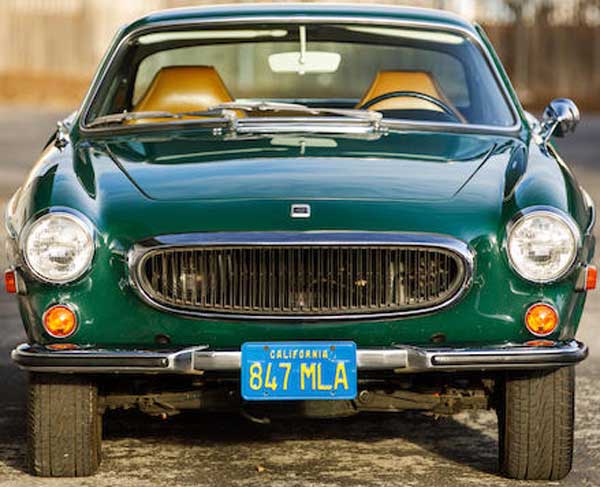 Dieser VOLVO 1800E wurde am 17. Januar 2019 vom internationalen Auktionshaus Bonhams in Scottsdale, AZ, USA versteigert.
Cypress green (110), Motor B 20 F, knapp 40.000 Meilen, zumindest auf dem Tachometer.
Ein weiterer Beweis für die These » Mit jedem vom Besitzer verhunzten Fahrzeug, steigt der Wert der gut gepflegten und sorgfältig gewarteten «!
VOLVO P1800 (1961) only 200 EUR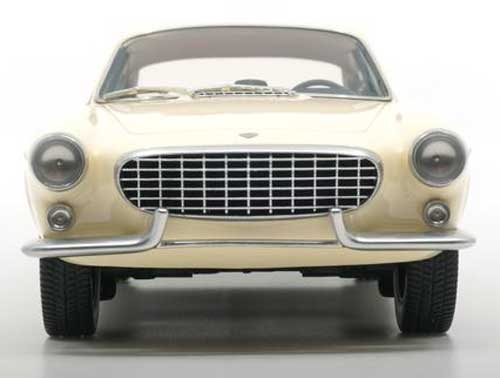 This 1/18 Volvo P1800 scale model is an exact copy of the emblematic swedish car. This car became famous all around the world in the sixties as Roger Moore's car in the TV Show "The Saint". The very first 1961 Jensen version of the P1800 is a DNA exclusivity!
Please watch our pictures and video, check the beauty of the shape and the quality of the interior.
Quantity produced: 320 pieces
Each chassis numbered