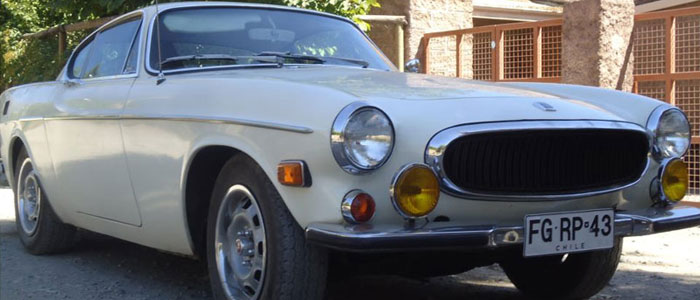 under construction

Welcome
… This site is dedicated to the VOLVO P1800, 1800S, 1800E, and 1800ES models.

The purpose is to encourage the ownership, proper operation, maintenance and restoration of all VOLVO 1800 series and to serve as a source of technical information and international exchange.
The gentleman's guide to BOSCH D-Jetronic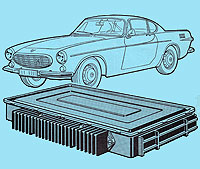 Die Beiträge und Hinweise zur elektronisch gesteuerten Benzineinspritzung BOSCH D-Jetronic werden auf dieser Site immer umfangreicher. In einem eigenem Kapitel sind die Beiträge, Dokumente, Tabellen, Listen und Abbildungen für Wartung, Pflege und Reparatur systematisch geordnet. Darüber hinaus haben wir auch Informationen für die Besitzer eines Fahrzeugs der Baureihen VOLVO 140 oder VOLVO 164E mit D-Jetronic aufgenommen.
Klicken Sie in der Navigation auf BOSCH D-Jetronic.
Dr-DJet: Das Kompendium

Ganz besonders möchten wir auf das online » D-Jetronic Kompendium von Dr-DJet « hinweisen. Dort werden die Komponenten der D-Jetronic für Fahrzeuge aller Hersteller ausführlich beschrieben und Hinweise zur Analyse und Beseitigung von Mängeln und Fehlern gegeben.
Kollege Dr-DJet ist auch der Betreiber und einer der Moderatoren des » Forum D-Jetronic «, in dem zur D-Jetronic Fragen gestellt und kompetent beantwortet werden, Diskussionen eröffnet und gemeinsam Lösungen erarbeitet werden. In den Sprachen Deutsch und Englisch.
Original Technical Publications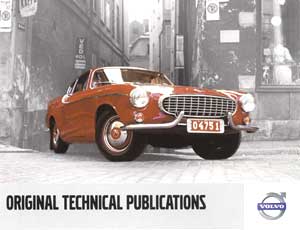 Grams instead of kilograms
Volvo Cars Heritage presents Original Technical Publications - Volvo Service and workshop literature transferred to USB. A small stick replaces kilos upon kilos of paper when you need to work with your dassic Volvo or order spare parts.
The OTP range consists of all available service, workshop and parts literature for all Volvo models between 1927 and 1999 divided on 11 sticks. For more information about OTP please contact Original Technical Publications for VOLVO.
TP-51949 - 1800, 1800 S, 1800 E, 1800 ES - 1961 to 1973
English, Swedish, German, French, Italian and Spanish content
VOLVO 1800E - Zuschlag für 60.000 EUR!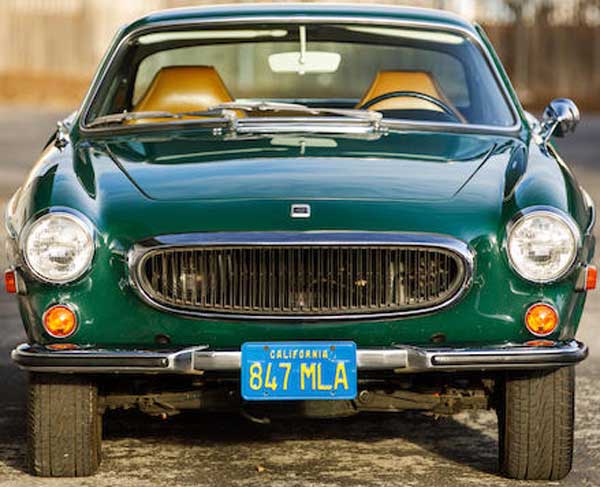 Dieser VOLVO 1800E wurde am 17. Januar 2019 vom internationalen Auktionshaus Bonhams in Scottsdale, AZ, USA versteigert.
Cypress green (110), Motor B 20 F, knapp 40.000 Meilen, zumindest auf dem Tachometer.
Ein weiterer Beweis für die These » Mit jedem vom Besitzer verhunzten Fahrzeug, steigt der Wert der gut gepflegten und sorgfältig gewarteten «!
VOLVO P1800 (1961) only 200 EUR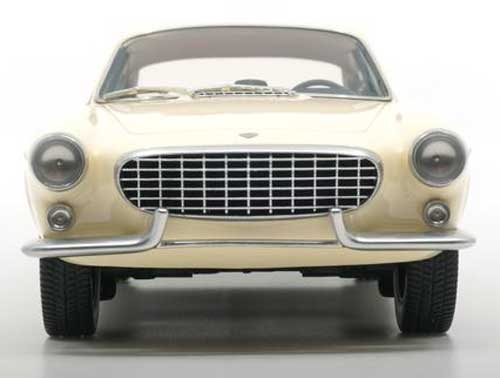 This 1/18 Volvo P1800 scale model is an exact copy of the emblematic swedish car. This car became famous all around the world in the sixties as Roger Moore's car in the TV Show "The Saint". The very first 1961 Jensen version of the P1800 is a DNA exclusivity!
Please watch our pictures and video, check the beauty of the shape and the quality of the interior.
Quantity produced: 320 pieces
Each chassis numbered