The door levers of the Volvo 1800S and 1800E model series (up to and including model year 1971) are frequently defective and then require time-consuming reconditioning.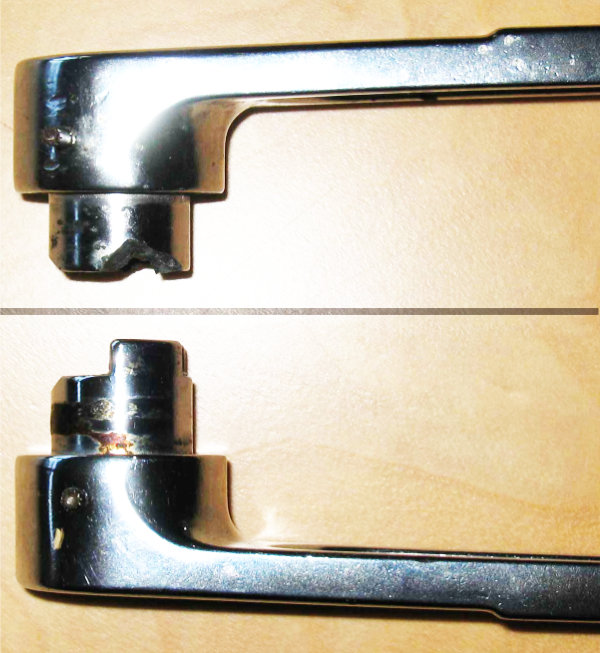 The prongs that are inserted into the fitting in the door break out of the zinc die-cast. At first only one, then over time all three prongs.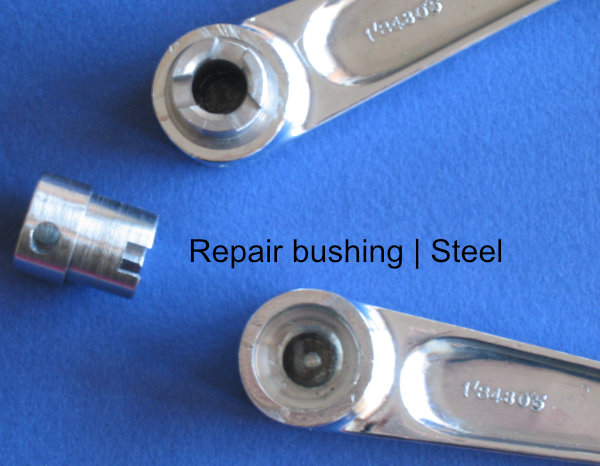 A repair bushing made of steel is complex to manufacture, sometimes the prongs have to be laboriously filed out by hand.
We have now measured a repair bushing, designed it with a CAD programme and then created a file in STL format. This is how the bushing can be reproduced inexpensively using the additive manufacturing process/3D printing. We use polyamide/nylon PA12 as the material.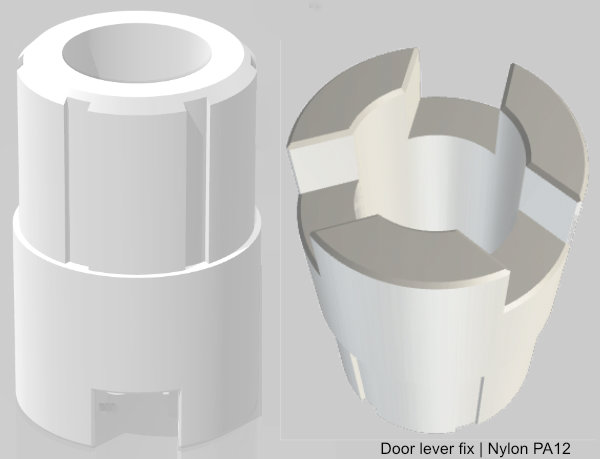 The defective prongs on the door lever must be ground off and drilled out. You can do this metalwork yourself or have it done by a workshop. Step-by-step instructions are provided, working time estimated at 30 minutes.
Our prototype made of polyamide/nylon PA12 fitted into the prepared hole straight away, no reworking was necessary. The dowel pin firmly anchors the insert in the lever.
The STL file required for printing is available for download free of charge. It can then be uploaded to the website of an online 3D printing service.
For example: https://www.sculpteo.com
Depending on the supplier, a repair socket including shipping costs less than 20 EUR.
Step-by-step instructions in PDF format and 3D print file
Download here the colour illustrated instructions and the file p1800_doorlever_socket_fix.stl
in ZIP format:
We would like to thank not only Lutz Reeg, but also Rudi Dortangs, Klaus Mesch and Buttkereit Autotechnik, Duisburg, who provided samples of the door levers for measuring.