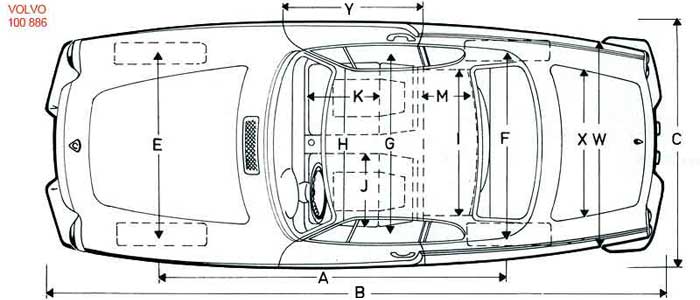 Hem
Colour Wiring Diagrams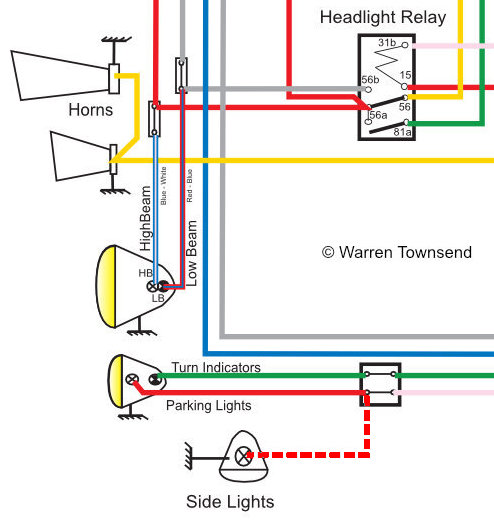 Warren Townsend (Volvo 1800-120 Club Australia) had some time ago very carefully edited and coloured the electrical schematics of the 1800E and 1800ES models. They are available in PDF format and can therefore be enlarged or printed in sections as required.
During the revision of his Volvo 1800E Warren also noticed that the original wiring diagrams in the workshop manuals are not so easy to read, only black and white and pressed into A4 format. So he first draws the plan for his car. In the Volvo community his work met with great interest, he was asked to draw a schematic for a Volvo 1800ES. And that was the start of the project "All schematics of the models P1800, 1800S, 1800E and 1800ES, from 1969 to 1973".
A back-breaking work, to gather all schematics together, to sift them and then to create the different layouts in vector graphics! The names of the components are entered in the plan and do not need to be searched for in a separate table.
We would like to thank Warren, who provides the electricians with such clear circuit diagrams free of charge!
A tip: Print out the desired plan in A3 format and laminate it.
Click here for the workshop and the Kopplingsscheman.
Amazon Cars UK - Videos
Who carries out service and maintenance work on his Volvo and is a little uncertain without sufficient expertise and workshop manuals? In the videos of the CLASSIC VOLVO SPECIALISTS you will find the necessary help in words and pictures!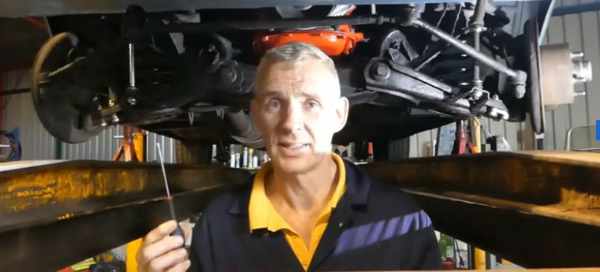 This is just a small selection from the large offer:
Replacing the dynamo with a modern alternator PV544, P1800, Amazon, LHD
Introduction to Amazon Cars Volvos of the 1960's and 1970's
PV444 "box of bits" approaches completion Emma's PV444
Fitting door seals All
Brake balance valve – deleting them P1800, Amazon, 140/164
Fitting a Lambda boss All
Lower Wishbone Bushes P1800, Amazon
D-Jetronic Loom Replacement P1800E, ES, 140E
Steering Components, Identify & Order All
Removing the rear hub/drum PV544, P1800S, Amazon
Volvo Amazon "Olga" a private viewing
140 Chassis Strength Upgrades 140/164
and many more
Thanks Emma und Rob!
VOLVO P1800 - The Essential Buyer's Guide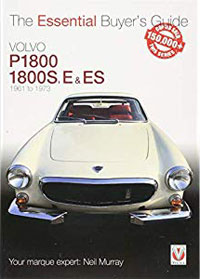 SLUTA!
Köp inte en Volvo P1800 utan att köpa den här boken FIRST! Att ha den här boken i fickan är precis som att ha en riktig markexpert vid din sida. Dra nytta av Neil Murray's år av P1800 erfarenhet, lära sig att upptäcka en dålig bil snabbt och hur man bedömer en lovande en som en professionell. Få rätt bil till rätt pris!
Paket med bra råd - från löpande kostnader, genom pappersarbete, vital statistik, värdering och P1800 emenskap, om en P1800 passar dig och din ivsstil - det här är den fullständiga guiden för att välja, bedöma och köpa P1800 av dina drömmar.
Whether already a Volvo P1800 owner, a prospective owner or simply an admirer, you'll find many useful nuggets of information here. Especially important if you are contemplating the purchase of one of the best looking classic sports cars ever produced, this handy pocket-sized book will guide you through how to select the right car, and provide essential advice on finding, buying and evaluating a Volvo P1800.
Covering all versions of the P1800 from carburettor-equipped Coupés to electronically fuel-injected Shooting Brakes (Estates), you'll find the correct original specifications, and advice on how to spot potential body and mechanical problems.
Perhaps not the typical Volvo P1800 owner, Neil's hankering for the model derived from a life-long exposure to Volvo cars in general – not from "The Saint" TV show, as some might suppose!
The autor Neil Murray: His father was in the Volvo Owners Club, and Neil accompanied him to many rallies, where the P1800 gradually became the focus of his attention. He has owned several 1970s-era Volvos since the early 1980s; in fact, his first Volvo, a 1973 144S, was his first car, bought before he could even drive.
Neil acquired his first P1800, a 1970 1800E, in 1988. He has owned and worked on them ever since, and now shares his first-hand experience and expertise in this book.
Don't buy a Volvo P1800 without buying this Essential buyer's Guide first!
The gentleman's guide to BOSCH D-Jetronic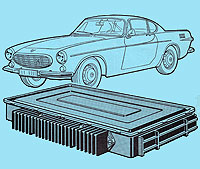 Artiklarna och informationen om den elektroniskt styrda BOSCH D-Jetronic bensininsprutningen blir mer och mer omfattande på denna webbplats. I ett specialkapitel ordnas artiklar, dokument, tabeller, listor och illustrationer för underhåll, skötsel och reparation systematiskt. Dessutom har vi inkluderat information för ägare av ett fordon från VOLVO 140- eller VOLVO 164E-serien med D-Jetronic.
Klicka på BOSCH D-Jetronic i navigeringen.
Eftersom D-Jetronics underhållsproblem också påverkar fordon från andra tillverkare hänvisar vi ibland till dessa modeller också.
Tillförseln av komponenter till D-Jetronic har blivit svårare, här vill vi hjälpa dig med vår information.
En begäran: Ge dina tips och kommentarer för att säkerställa att BOSCH D-Jetronic kan servas bra i alla fordon. I slutändan bör kunskapen från den tekniska föregångaren för dagens injektionssystem bevaras för ägarna till dessa speciella veteranbilar.
Dr-DJet: Das Kompendium

Vi vill särskilt uppmärksamma online » D-Jetronic Compendium av Dr-DJet «. Där beskrivs komponenterna i D-Jetronic för fordon från alla tillverkare i detalj och ges instruktioner för analys och borttagning av fel och fel.
Kollega Dr-DJet är också operatören och en av moderatorerna för » Forum D-Jetronic «, där frågor ställs om D-Jetronic och besvaras kompetent, diskussioner öppnas och lösningar utarbetas tillsammans. På tyska och engelska.
Original Technical Publications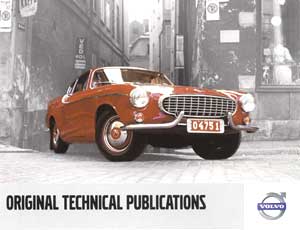 Grams instead of kilograms
Volvo Cars Heritage presents Original Technical Publications - Volvo Service and workshop literature transferred to USB. A small stick replaces kilos upon kilos of paper when you need to work with your dassic Volvo or order spare parts.
The OTP range consists of all available service, workshop and parts literature for all Volvo models between 1927 and 1999 divided on 11 sticks. For more information about OTP please contact Original Technical Publications for VOLVO.
TP-51949 - 1800, 1800 S, 1800 E, 1800 ES - 1961 to 1973
English, Swedish, German, French, Italian and Spanish content
VOLVO 1800E - Zuschlag für 60.000 EUR!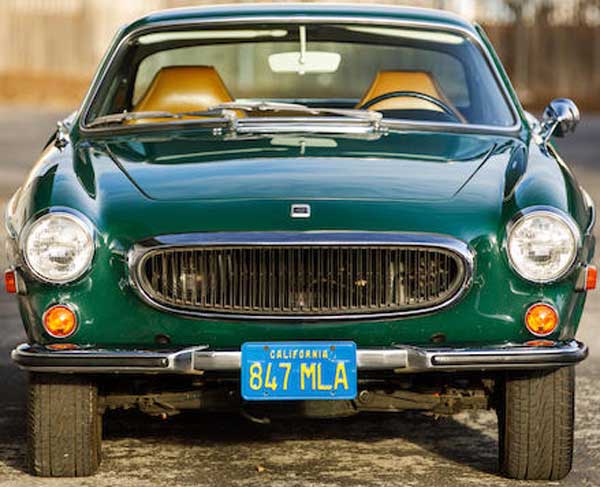 Dieser VOLVO 1800E wurde am 17. Januar 2019 vom internationalen Auktionshaus Bonhams in Scottsdale, AZ, USA versteigert.
Cypress green (110), Motor B 20 F, knapp 40.000 Meilen, zumindest auf dem Tachometer.
Ein weiterer Beweis für die These » Mit jedem vom Besitzer verhunzten Fahrzeug, steigt der Wert der gut gepflegten und sorgfältig gewarteten «!
VOLVO P1800 (1961) only 200 EUR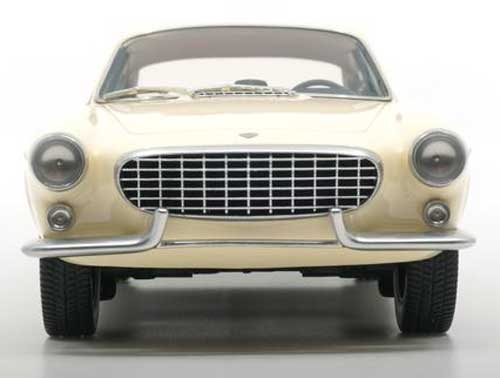 This 1/18 Volvo P1800 scale model is an exact copy of the emblematic swedish car. This car became famous all around the world in the sixties as Roger Moore's car in the TV Show "The Saint". The very first 1961 Jensen version of the P1800 is a DNA exclusivity!
Please watch our pictures and video, check the beauty of the shape and the quality of the interior.
Quantity produced: 320 pieces
Each chassis numbered