Sir Roger Moore
The Saints' Famous VOLVOP1800 '71 DXC'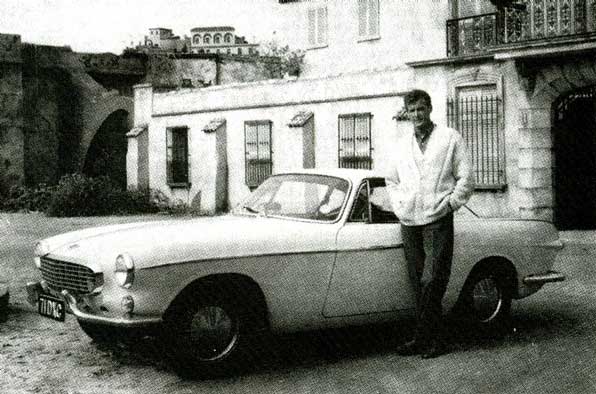 © The Saint
After 40 years now back on the road. The 'Original' TV Saint Car 71 DXC has undergone a full restoration and was unveiled at the Classic Motor Show 2012 by Malcolm Christopher, a member of the original crew who produced the TV Series, 'The Saint'.
Click on and read the conplete timeline from 'as found' to back on the road for more adventures.
Simon Templar - The Saint
Sir Roger Moore war der Darsteller von »Simon Templar«, der auch als »The Saint« bekannt ist.
The Saint Works of Leslie Charteris and the Adventures of Simon Templar
The Saint's VOLVO 1800
The Saint and his VOLVO 1800
The "Cars of the Stars" museum in Keswick, Great Britain has the official 'Saint' car on display. Their car is the fully restored 1964, registration 77 GYL, with a giant Saint logo on the hood. Unfortunately the museum is now closed
The Saint on YouTube