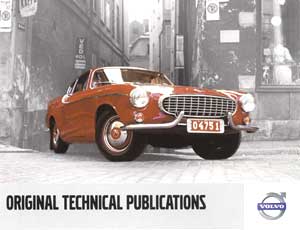 Grams instead of kilograms
Volvo Cars Heritage presents Original Technical Publications - Volvo Service and workshop literature transferred to USB. A small stick replaces kilos upon kilos of paper when you need to work with your dassic Volvo or order spare parts.
The OTP range consists of all available service, workshop and parts literature for all Volvo models between 1927 and 1999 divided on 11 sticks. For more information about OTP please contact Original Technical Publications for VOLVO.
TP-51949 - 1800, 1800 S, 1800 E, 1800 ES - 1961 to 1973
English, Swedish, German, French, Italian and Spanish content