The convertibles
Obwohl Pläne für ein P1800 Cabriolet mit einem Faltdach und einem Hardtop gemacht wurden, gab Volvo AB diese Absicht auf. Die Entwicklungskosten wären hoch gewesen, das Fahrzeuggewicht hätte sich erhöht und die Prognosen über die Verkaufszahlen schienen zu unsicher. Zwischen 1963 und 1965 bauten dann zwei Karosseriebauer aus eigener Initiative eine Handvoll Cabriolets auf.
If you have more information or if you are owner of a Volvo 1800 convertible, please send us the facts.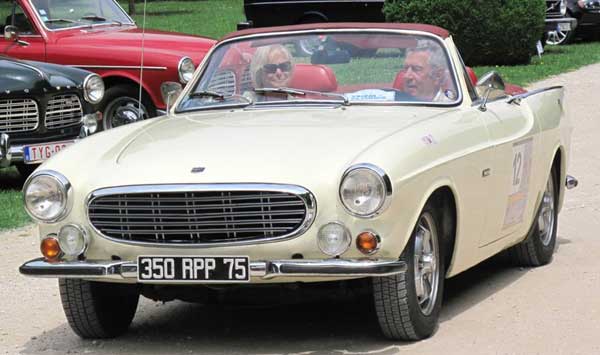 Pelle und Irene Petterson in einem Volvoville Cabriolet auf der Viking Classic Autoshow 2010, Parc & Château de Beauregard (France).